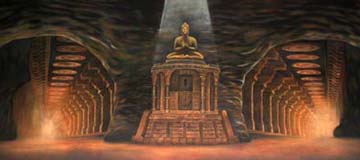 Welcome to J Galt Design

J Galt Design provides theatrical backdrop, canvas and scrim rentals to theaters, schools, dance companies, event coordinators and churches across the country. Our quality, hand-painted backdrops,canvases and scrims are available for rental, purchase or as a custom painted rental.
Click Here for more information on obtaining a custom painted backdrop for your next venue. 
For over 40 yers J Galt Design has been supplying backdrop rentals for dance recitals, school productions and private functions. Over this time, we have developed a reputation for outstanding customer service with timely shipping, custom designed backdrops and professional design services available.
We strive to provide our customers with scenic rentals to fit their needs and outstanding service in an effort to create a lasting relationship. We offer a wide selection of designs and sizes to suit your needs. Inquiries are welcome.